A Practical Guide to Acute Care Case Management
The Day to Day 
"How To Be An Acute Care Case Manager" 
Resource
By:

Colleen M. Morley DNP RN CCM CMAC CMCN ACM-RN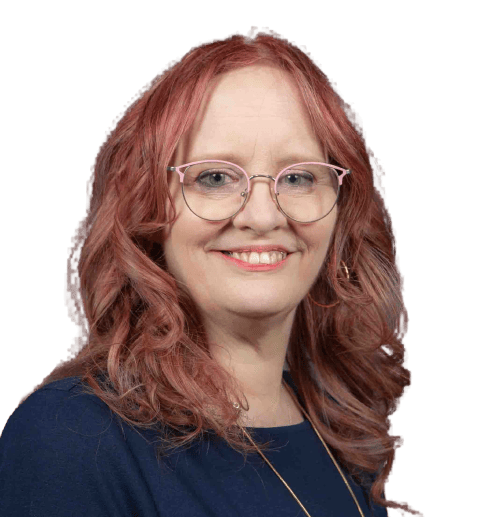 A Practical Guide to Acute Care Case Management
The Day to Day "How To Be An Acute Care Case Manager" Resource
By: Colleen M. Morley DNP RN CCM CMAC CMCN ACM-RN
This book is titled "A Practical Guide to Acute Care Case Management" and was created with the purpose of bridging the gap so often encountered in case management; lack of structured and readily available training programs.  
As a case manager myself, I found that when I transitioned from Managed Care to Acute Care, there was very little training available, save through the orientation process and on-the-job training.  And that's how I learned to be an acute care case manager.
While there have been a few programs developed since then, there is still a lack of a "one-stop desktop" resource that the acute care case manager can use as reference or that healthcare professional interested in obtaining information on what we do, how we do and why we do what we do to investigate joining the specialty of case management.
As a Director of Case Management (with no budget to purchase formal training programs), I culled together a binder of resources, workflows, policies & procedures with an outline for onboarding newly hired personnel.  Better than the previous state of training but not quite there yet.  This book is meant to be that source of information.  
The information within is designed to be easy to digest and provide guidance on the day-to-day issues the professional case manager encounters.  
The intent is to:
serve as education for the new acute care case manager

provide information for healthcare professionals interested in entering the field of acute care case management

act as a day to day reference for the active acute care professional case manager
I hope you find this to be useful for whichever purpose you need and welcome your feedback for future editions.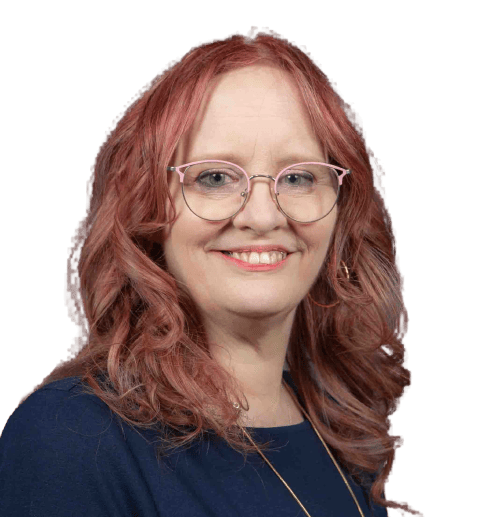 Colleen Morley DNP, RN, CCM, CMAC, CMCN, ACM-RN, is the Director of Inpatient Care Coordination for Cook County Health System in Chicago, IL. Prior to this role, Dr. Morley has held positions of leadership in acute care as Director of Case Management, overseeing Utilization Review, Case Management, and Social Services at several Chicago area hospitals. She has also held positions in leadership at Managed Care Organizations as Director of Case Management and Manager of Health Services.
Her major focus has been piloting quality improvement initiatives focused on readmission reduction, improving care coordination through better communication and population health management for acute care, managed care and community care settings and being the "advocate for the advocates".
Dr. Morley has over 20 years of nursing experience. Her clinical specialties include Medical/Surgical Nursing, Oncology Nursing and Pediatric Nursing. She received her Associate's Degree in Nursing (ADN) at South Suburban College in South Holland, IL; Bachelor's of Science in Nursing degree (BSN) at Jacksonville University in Jacksonville, FL, Master's of Science in Nursing (MSN) from Norwich University in Northfield, VT and her Doctorate of Nursing Practice (DNP) from Chamberlain College of Nursing.
She currently serves as President (2019-21) for CMSA Chicago; Director on CMSA's National Board; Secretary/ PAC Treasurer/ Trustee/ Legislative Chair for ANA-Illinois; Acting Secretary/Director for Illinois Nurses' Foundation Board; Member of Advisory Board for Case Management Monthly and National Associate of Healthcare Revenue Improvement Leadership Council.
In 2010, Dr. Morley received the Managed Care Nurse Leader of the Year award from AAMCN for her work in updating the CMCN curriculum and study program and is the 2020 recipient of the CMSA Foundation Practice Improvement Award and ANA Illinois Clinical Improvement Award for work on the important topic of health literacy promotion.
She is the proud mother of 3 incredible adult children (Caitlyn, Connor & Cristian); grandmother of one (Bram), and pack leader for a herd of chihuahua friends (Carina, Marilyn, Yoda). Her hobbies include reading, quilting, watching movies, true crime/history/art history documentaries, enjoying live music, and traveling.
EDITORIAL REVIEW Melanie A. Prince, MSS, MSN, BSN, RN, NE-BC, CCM, FAAN United States Air Force Colonel, retired
A Practical Guide for Acute Care Case Management

is an excellent reference and guide for case managers entering the acute care practice setting. As a fellow case manager in acute care, a colleague in our case management professional association, and leader among leaders, Dr. Colleen Morley's ability to translate personal career experiences into professional career lessons for others is impactful.  Dr. Morley is a uniquely qualified case manager and credits the

lived experience

of working in a new case management setting, as the motivation for writing this book.  She has written every word from the prism of a professional who wants to succeed in a clinical area that is different from other case management settings such as workers compensation, health plans, insurance, disability management, telephonic care management, or academia, to name a few. 
Fifteen chapters highlight the case management process within the context of utilization review, internal and external care continuum, transition planning, communities of practice, ethics, compliance, denials management, coordination of care, advanced directives, and other special topics.  These diverse topics are presented from the perspective of an individual case manager and also provides insight into the myriad of responsibilities of an acute care case manager leader.  The book outlines the practical aspects of acute care management in a way that provides a roadmap for directors, senior managers, and supervisors. Leaders can use this guide as a resource for orientation, training, or competency-based assessments.  
In 1997, I had the good fortune of enrolling as a student in the University of Arizona's inaugural Case Management track for Masters of Science in the Adult Health Nursing program.  I did not know it at the time, but the pursuit of this clinical track would become a defining milestone in the trajectory of my career as a nurse and Air Force officer.  The program offered a diverse set of clinical experiences that illustrated the benefit of case management in community health, managed care, workers' compensation, insurance and disability, health plans, and acute care.  I remember how excited I was about the impact clinical case management could have on the most severely injured or ill patients who needed significant support and resources to heal, recover, and be restored.
I spent the next two decades of my professional career as an Air Force officer and nurse leader intent on institutionalizing professional case management within the Department of Defense's Military Health System (MHS).  With the help of committed leaders from the United States Army, Air Force, Navy, and TRICARE Support Contractors, I successfully implemented policies, standards, training, coding and reimbursement, multimillion-dollar contracts, and specialized programs throughout the system, within the United States and overseas.
In particular, specialized programs were game-changers in acute care settings dispersed across the MHS.  Programs complete with clinical practice guidelines, case management algorithms, specified coding for wounded warrior care, disease-specific specialties, and integrated care management evolved throughout clinics, regional hospitals, and medical centers around the world.  New positions, career paths, and personnel contracts were developed.  Transitions of care procedures were standardized between the MHS and Veterans Administration (VA), providing safe, uniform, quality handoffs between the two healthcare systems. For over twenty years, the MHS has embraced clinical case management and achieved better health outcomes for patients and families coping with acute care needs.
One of the most successful outcomes of professionalizing clinical case management in the MHS was the ability to develop a leadership track for case managers.  The MHS leadership ladder resulted in case managers serving in executive positions at hospitals, regional TRICARE centers, and the headquarters of every military department.  The content and information in

A Practical Guide for Acute Care Case Management

will provide the tools and inspiration for case managers to advance their careers in both leadership and clinical paths.
This book fills a gap in an area of case management that can be complex and overwhelming.  Yet, Dr. Morley has successfully developed a guide that clearly identifies the most important topics necessary for acute care case management.  As a 30-year career military officer and health care leader, I am honored to pen the foreword for this book.  It is an excellent guide, advances the body of knowledge for professional case managers and Dr. Morley delivers on the promise of practical application. This book will not be a "virtual background prop" on a shelf, but rather a dog-eared, sticky-noted, and highlighted guide used by case managers and supervisors in everyday practice!